Summer is a good time to spend some time on more low-key subjects. So I was excited to review a product from
The Crafty Classroom
. I received the
USA Activity Bundle
to check out the last few weeks.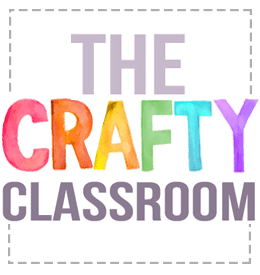 What It Is:
In this bundle, I received three different products.
U.S.A. State by State Activity Notebook
U.S.A. State by State Bird Art Cards
U.S.A. State Mazes
Each of these came as a separate download and were easy to open on my computer.
The U.S.A. State by State Activity Notebook has a page for each state. This page has lots of places to add information. There is an outline of the state, where a student can add major cities, mountain ranges, rivers, and lakes. There is the state flag, ready to be colored, along with the state flower and bird. There is also spots to fill in the state abbreviation, the state number and nickname, and also a couple of lines at the bottom to add state facts.
The U.S.A. State by State By State Bird Art Cards is a very neat resource! Each page has a different state bird. On one side of the page you can see a colored image of the bird, with a black and white image on the other side. This is perfect for copying the colors and markings of these beautiful birds. There is also a place to add bird facts. I didn't realize it but many states share birds, (The Northern Cardinal is the state bird in SEVEN states!) so some pages have multiple states listed.
You can see on the photo above that there is a colored version on the left, and then a blank one to color on the right. You can also cut out the smaller squares on the right and play a bird name matching game!


The U.S.A. State Mazes is exactly what it sounds like - a book of mazes in the shape of each state. These are not very hard to do,but hard enough that my two younger girls were challenged by them.
How We Used This and What We Thought:
We do tend to do modified school in the summer. When I received this product last month it inspired an idea in my brain for remedial schoolwork. I decided to make fun packets for my two girls to do through the summer. I chose a few states and printed off pages from all three books.
I chose California (duh) and then chose states we had visited. For the record, the girls have only been in seven states. Not that many! So I picked a few other ones that I thought were interesting as well. I took these worksheets, added a few math fact sheets and divided them into packets of 4 to 5 worksheets to do each day through the summer.
I own a few books that overview the states so I also got those out and put them with the packets and they were ready to go.
Each day, the girls would pick a packet, grab a reference book, and get to work. I found the Activity pages to be very well laid out, with lots of places to add information.
My youngest one would find the state in the book and look up the information. She loved the mazes, and would see how quickly she could get to the end. She also added her own personal touch of color to her mazes.
Dasher, my older student, found that she liked looking up state facts on the internet. I liked how this got her used to researching on the computer and finding out when a state was admitted to the Union. She also loved coloring in the birds and spent lots of time perfecting her drawings.
This was the PERFECT extra-curricular subject for us right now. I loved that it got them both to research, and did not take much time at all. And not once, did I hear them complain about doing these pages. Dasher started putting her pages in a notebook, in order of admittance into the Union, while Nutsy is keeping hers in the packets.

I could see how this would be a great product for the school year as well - if you did two states a week you could easily finish all 50 in a year. You could also add capital memorization and other state literature to make it a complete USA state curriculum.

Other members of The Crew reviewed the USA Activity Bundle, plus other products from this company, including a preschool alphabet curriculum, a kindergarten reading program, and paragraph writing for older kids. Check out what they thought by clicking below!