{Homeschool Product Review} ~ Science For Every Teacher
Science can at times, be tricky to teach. I was recently given the opportunity to review a neat product from
Novare Science & Math
.
Science For Every Teacher
is a book meant to help teachers (or parents) teach science to elementary students.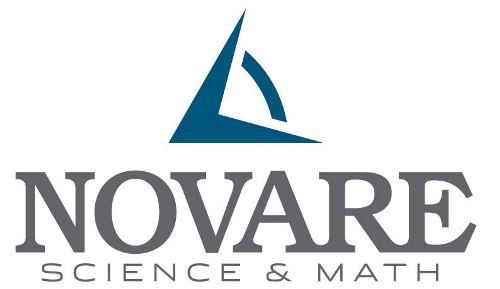 What It Is:
I received Science For Every Teacher Volume 1: Physics. Like I said, this book is intended to give the proper tools to those who teach elementary students. Think about it, we are teaching our children these concepts and need to have a higher level of understanding so that we can address questions as they arise. This book is not meant to be used as a curriculum, but as a resource for teachers to use, to learn more about physics. The book does go beyond what a typical elementary science curriculum would cover, but it really needs to. We as teachers need to have a deeper knowledge of the subjects we teach.
This soft cover, 294 page book does exactly that. The chapters begin with the basics of scientific knowledge and include chapters on energy, momentum, substances, electricity, magnetism, and much more. There are 15 chapters in total.
Each chapter begins with a list of goals and a short summary. There are helpful diagrams, photos, and charts that aid in understanding. And key points are highlighted and in a separate box to make them stand out. I was also was happy to see sections in each chapter called Ideas for your Classroom. This page listed experiments and projects you could do to help students grasp the concepts. And for those that love to see the equations behind the concepts, these are shown as well.
At the end of the book there are some helpful appendixes. These are on converting units of measure, significant digits, scientific notation, and measurement basics.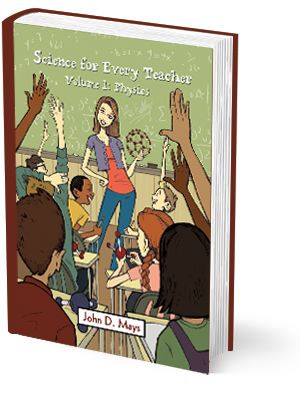 How I Used This and What I Thought:
So I have never had any physics in my life at all. But once I looked through the table of contents I realized that yes, I have learned about physics, just not in depth. I read through the first few chapters and then jumped around a bit. I really appreciated the style of writing. This is not a textbook in any sense and the author, John D Mays, does a wonderful job of making this subject seem not as complicated as you might think.
I also liked his description in the first chapter on basic scientific knowledge. He makes a differentiation between truth and facts and shows that truth is unchanging while scientific facts can change as we progress as a civilization.
One chapter that I really enjoyed was on simple machines. This chapter described the six basic machines: lever, incline plane, wedge, screw, pulley, and wheel and axle. I loved that for each machine there were photographs of the machine working. There was also a section on combinations of simple machines which I found quite fascinating.
I also read through the chapter on substances. We are going to be studying chemistry in our co-op next year and got some great ideas for teaching my charges. In this chapter there were some photos that gave a visual picture of volume and others that helped to explain the difference between heterogeneous and homogeneous mixtures. I know I will definitely be returning to this chapter in the coming months.
As I read through other parts of the book I realized that this is not just a good resource for elementary students, but can help me teach science at all levels. And I am very excited to see on the website that volume 2 in this series is on chemistry, volume 3 on astronomy, and volume 4 on biology. Adding these to my resource library is a must, and will be a huge help as we tackle science in our schooling.
Like I said, I really loved the writing style of the author. Perusing their website, I was happy to see that he actually wrote a high school Introductory Physics book that is also published by Novare Science & Math. I would really love to check that out in the next couple of years, as Dasher moves into high school science. I also saw in my recent Memoria Press catalog that they are now carrying Novare Science & Math products as well!
Other Crew members reviewed the physics textbook, a chemistry textbook, and an earth science one as well. Check out what they thought by clicking below.