Recently, I was given the opportunity to review a product from
Veritas Press
. This company is a great resource for classical Christian education. I received the
Self-Paced Bible: Old Testament 1: Genesis to Joshua.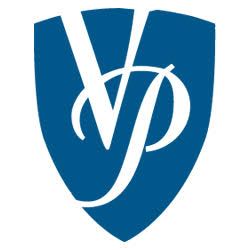 What It Is:
This is a Bible course that is completely online. There are 128 lessons to watch, that each take 20 minutes to a half hour to complete. By the end of the lessons of Old Testament 1, your child will have learned all about the first 32 major events of the Bible, and have a timeline of these events memorized.
Four lessons are used to teach each event. The course begins at the beginning, with Creation. Then it moves into The Fall, Cain and Abel, Enoch and Methuselah, and so on. The lessons are interactive and very engaging.
In the video lessons, we were introduced to Abigail and Asher, two people that re-told the Bible story. They also interacted with a couple of cartoon characters as well. You also meet their parents and other family members.
Throughout the lesson are small quizzes, matching exercises, moving correct answers into boxes, and scripture verses. Some of the activities were looking up verses and answering questions, others were questions based on what Asher and Abigail had taught them in the lesson.
There are also graded tests throughout the lessons as well - one aspect of the program that I liked is that the screen would reflect that the test was graded, so that the student was aware, and be that much more careful answering questions.
The lessons also show what typical life was like in Bible times. Asher and Abigail are processing corn in one lesson, and in another, Abigail is helping in the kitchen. There are also lessons that include art history, and show depictions of Biblical events in art.

How We Used This and What We Thought:
I decided to have Nutsy use this. She is 10 now, and at a good age for this program. I loved that she could independently work through the lessons.She would get her Bible, set it next to the computer, and sign herself into the program. I would listen in to the lessons at times, and really liked the way they presented the events. There is an animated cat and gnat that follow along as well which she wasn't too excited about - she has a thing for animals that talk.
But she did like Abigail and Asher, and really listened well during the lessons.
There were a few times when I needed to help her with some words in the questions. And when she needed to read a Bible passage, if it was a long one, we would trade off and each read every other verse.
As she progressed through the lessons, I was very happy with the amount of review that is done in subsequent lessons. Even in later lessons, she is asked in one of the activities to put the days of Creation in the correct order. I felt that the program was very thorough and did just the right amount of reviewing.
Years ago I had done the hardback version of Veritas Bible, so I do own the Veritas Press Bible Flashcards. The Bible events correspond to these flashcards and the timeline the students memorize (And learn a song too!) is based on the flashcards. The flashcards are not included but are sold separately, but don't feel like you need them to use the Self-Paced Bible; there are interactive online ones that you can access during the lesson.
Nutsy though, did like having the cards in her hands, and would put them in the correct order as she sung the timeline song.
I really was quite impressed with the Self-Paced Bible, and how it covered the events of the Bible completely. We are actually finishing up with our schooling this week (except for Crew review items) and I do plan on having Nutsy continue to use this as her Bible curriculum next year.
There are other levels that Crew members also reviewed, plus some of them reviewed a subscription to
VeritasBible.com
Check out what they thought by clicking below.