History is one of my favorite subjects to teach. So many stories are amazing, and I love finding ways that make it interesting for my students.
YWAM Publishing
is known for their
Heroes in History Series
; I was given the opportunity to review
Christopher Columbus: Across the Ocean Sea
, with the accompanying
Unit Study Curriculum Guide
.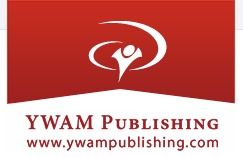 What It Is:
If you are unfamiliar with the Heroes in History Series, they are a plethora of books, written by Janet and Geoff Benge, on historical characters. At last count I have eleven of these books on my history bookshelves. Written in a straightforward, yet engaging manner, these books are perfect for studying important figures in our nations' history.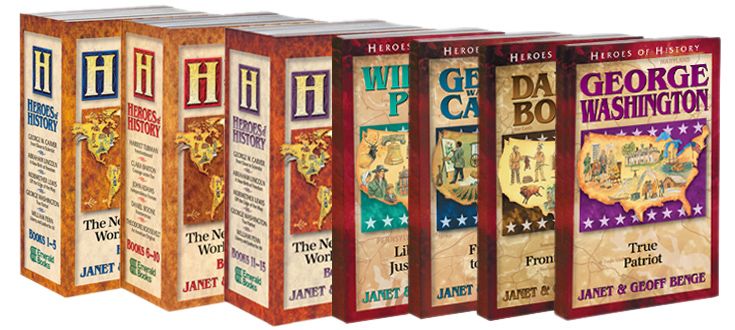 I was pleasantly surprised then, when I found out that there was a Unit Study Curriculum Guide to go with most of these books.
And since we are studying explorers in history, it was easy for me to choose Christopher Columbus.
The book is soft cover and is 190 pages long. It is a good read aloud to the entire family, but can also be independently read by those reading at the 5th grade level and higher.
The story begins with Columbus' childhood and traces his first adventures as a seaman. Did you know he was shipwrecked on his very first sea voyage? He must have loved the ocean because we all know he hopped right back on and eventually became the first European to sail across the Atlantic.
I have read other books about Columbus, and was impressed with the accuracy of the book. We found the text quite captivating and it really held the girls' attention.
The guide comes as a CD, but at the time of this review, the physical product is being phased out for a digital one.
Digital guides like this are so helpful; you can print off what you want and easily save the files to your computer after you download the guide. And there is no CD to loose or get scratched!
There are five files on the CD that open with Adobe Reader:
Classroom Overview Guide: this file gives suggestions for using either a single title from one time period, or using multiple titles from an era. There are also suggestions for use and ideas for classroom displays, homework, projects, and resources.
Group Overview Guide: this file is similar to the Classroom Overview, but also has a weekly schedule that is very helpful.
Homeschool Overview Guide: again, very similar to the other guides, but there are also suggestions for parent-guided learning, student-directed learning, and working with children of varying levels.
Unit Study 1: this is the meat of the study. At 75 pages, there is plenty of ideas, questions, projects, and things to study.
Unit Study 2: included in this file is a worksheet on Columbus, four different maps for mapwork, and a timeline template to copy and use.
In the main part of the Unit Study you will find a plethora of information and ideas.
There is a section of Key Quotes. These are notable quotes by various historical figures and can be used in many ways. Memorization, as an art display, copywork....many of these ideas are discussed in this section. Another part is titled Display Corner. Now you might think that this is only for classroom schools, but it is very easy to turn a corner (or part of a wall!) in your dining room into a display. Listed in this section are plenty of suggested display formats. Everything from actual items, maps, charts, and artwork can be displayed.
There are chapter questions, which I always appreciate. And Appendix B has all of the answers, which is always a plus. Many of these questions are thought questions; for example in one question students are reminded of Columbus' goals in the new land: to make profit from gold, and to also convert the natives to Christianity. They are asked to think about these two goals, if they are compatible, and which one would give him more motivation.
There is a section titled Student Exploration. Here, you will find all sorts of suggestions, including creative writing, essays, hands-on projects (making a mural map), arts and crafts (making a model of the ships), and audio-visual projects (writing a play).
The next chapter in the unit study is Community Links. This part gives you the teacher, suggestions that can further learning outside of the home. Finding a museum, or someone who works on ships, and going on fiend trips are some of the many suggestions.
The section called Social Studies has specific activities that students can do. Mapwork, vocabulary, geographic terms, and timelines are all covered here.
Related Themes to Explore is exactly that; a graph shows many other areas of study that you could learn about while doing this unit study. Celestial navigation, tourism, and voyage provisions are only a sampling of the ideas on this page.
Finally, the last section is Culminating Event. Within this part are ideas for a final project, when the unit study is complete.
There are appendixes with sources, related movies, articles, and documents, and the chapter questions.
How We Used This And What We Thought:
I decided to use this with the younger girls. We would gather each school day and I would read a chapter of the book. I printed out the chapter questions, and would pause to ask them what a word meant, or to describe a concept. I also printed out a world map (from Unit Study 2) and the girls would study it as I read. They loved tracing his ship journeys on the map as we went through the story.
Using this unit study meant a bit more preparing for me. Basically, all the information is in the guide, but you get to decide what to use and when to use it. Except for the maps and timeline in Unit 2, there are not any templates, so you do need to come up with any designs for the Display Corners on your own.
When we would read the girls would draw on paper, so then I had them writing the answers to essay questions on the back. We also colored and cut out a drawing of Columbus that I had found online. I used a few of the quotes for copywork; I love finding good quality sayings for my kids to read and hear.
Another part that I used almost everyday was the vocabulary section. I would type the words into a document and have the girls use them in a sentence. We also used the suggested map locations to do map work. Doing map work when you are studying explorers is a must!
So my opinion? I really love the Heroes of History Series. These books are so enjoyable to read; many times the girls begged me to continue reading when I came to the end of the chapter. The Unit Study Curriculum Guide was harder for me to use. Part of it might be my laziness; I love being told what to do in a program, and not having to create a schedule of extra curricular things that compliment the book. Don't get me wrong, there are great ideas in the Guide, but it is up to you to decide what you will do when. For those of my fellow homeschooling moms who are super creative, and don't like the confines of a boxy schedule, this Guide would be perfect for you.
I did appreciate many of the ideas, and was very pleased with how much my girls did learn through this Study Guide. There were many other titles that other Crew members reviewed: CS Lewis, Ronald Reagan, Davy Crockett, Corrie Ten Boom, and many others. Check out what they thought by clicking below.