The school year is upon us! This last month I have been doing math with the younger two though, and trying out a new curriculum with Nutsy.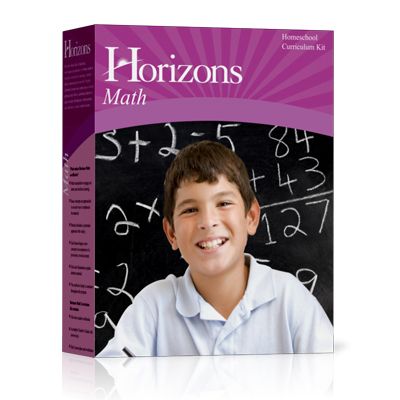 What It Is:
Alpha Omega Publications
puts out curriculum for every subject and grade level. I received the
Horizons 2nd Grade Math Set
to review. As you might know, Alpha Omega Publications has many different types of curriculum to choose from including Switched on Schoolhouse, LIFEPAC, Monarch, and Weaver. Horizons is a workbook based curriculum that is teacher led and uses hands on activities with a workbook style.
The 2nd Grade Math Set comes with:
Two consumable workbooks; with a total of 160 lessons. The workbooks are engaging, colorful, but not too distracting. Each page is perforated and the lesson number is clearly at the top of the page.
Teacher Guide. This is the meat of the program, and is invaluable for this curriculum. There are instructions for the teacher, lesson plans, the answer key, and printable worksheets.
This level of math begins with ordinal numbers, place value, and addition. By the end of the year, your child will have learned:
Time (to 5 minutes)
Place value to the 1000
Addition up to three numbers (4 digit)
Subtraction up to two numbers (3 digit)
multiplication facts (0-10)
16 shapes
Money (all coins and bills)
Plus they will have done problems that deal with ratio, fractions of a whole, measurements, graphs, estimation, and lots more.
What You Get:
This is a complete curriculum. The teacher manual is laid out in a very organized way; you can see at a glance what each lesson is focusing on. In the manual, each lesson is explained in detail. First the
concepts and objectives
are listed, along with
teaching tips
.
The
materials needed
are also listed; there is a convenient list at the beginning of the manual that lists all lessons and materials needed. Most of the manipulatives can be found around the house (mirror, note pad, real money, box, straws, etc.) but there are some other items you do need to have. Some of these include a clock model, flashcards (addition, subtraction, multiplication, and other math facts), graph paper, thermometer, and ruler.
Next in the lesson plans are the
activities
. This gives guidelines for the student-teacher time, and leads the teacher through different activities. These include counting aloud, reviewing concepts, flashcards, and doing the student workbook. There are also worksheets that are to be copied and used throughout the lessons.
This is from a Christian company, so the images and word problems are appropriate and not offensive.
How We Used This:
I chose to have Nutsy do this curriculum. This last year she did a couple of online math programs and really wanted a workbook style curriculum. She has had some 2nd grade math so I looked through the books and decided to start her about a third of the way through the program.
I liked sitting each day with her and doing math. One thing I really liked about this program is the focus on fact memorization, and extensive review of math facts in each lesson. I had a set of flashcards but did need to make some up on my own; word numbers (five, seven), months of the year (to put into the correct order), and time equivalents (1 year = 365 days, 1 hour = 60 minutes). There are many other flashcards like this that are used in the program; it would have been convenient if I could have purchased a set of all the needed flashcards.
Math is the one subject that I really try to tailor to my child's learning needs. As lots of you know, Dasher really struggles with math, and through the years I have found that we need to focus on one concept at a time. We would spend a week on only subtraction, and then another week only learning the multiplication facts. So when Nutsy came along, I got a little lazy also taught her that way. But God created all our children with different strengths and weaknesses, and this last year I realized that Nutsy was flailing. These workbooks, which teach multiple concepts in a lesson, really perked her interest. She really thrived doing math, and, even after doing math these last few weeks, looked forward to it each day. The pace was very good, and with so much review built into the lessons, she was retaining the facts she was learning.
I had heard of Horizons before, but had never given it a try. I am very thankful for this curriculum, and its engaging lessons and worksheets.
Other crew members reviewed Health, Phonics, Spelling & Vocabulary, Penmanship, and Physical Education. Check out what they thought by clicking below.