Every once in a great while, I get to review something that is non-homeschooling related.
And this my friends, is a really great product for hair and skin.
What It Is And What You Get:
Koru Naturals
produces high quality skin and hair products using all natural ingredients. I received two things from Koru Naturals;
Emu Oil
and
Manuka Oil and Honey Shampoo and Conditioner
.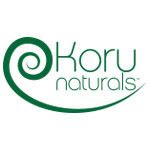 The Emu Oil is an Australian natural oil and conveniently comes in two, four, and eight ounce bottles with a flip lid. The oil is odorless and a little really does go a long way. I have been using it regularly for the past four weeks, and have not even used a quarter of my 2 ounce bottle yet. The oil itself is milky in appearance; this is because it has not been clarified, and still has all of the active ingredients.
Emu Oil is used primarily as a moisturizer, but can also be used topically on sore muscles, aching joints, and helps reduce scars.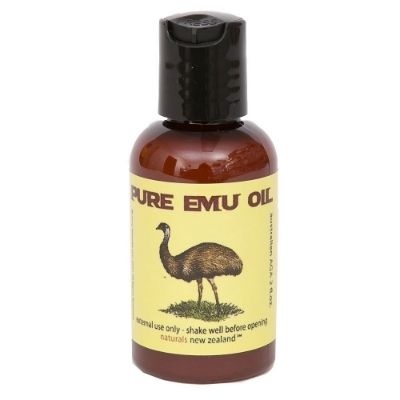 The shampoo and conditioner are made from Manuka oil and honey. Manuka oil is the oil from the Manuka bush, native to New Zealand. It is used as an anti-bacteria and anti-fungal oil. The other main ingredients are lavender, chamomile, and rosehip oil. Sounds lovely, doesn't it?
The shampoo and conditioner both come in flip top plastic bottles that are 8 ounces each. And like the oil, I have been using the shampoo and conditioner for the last four weeks, and only used about a quarter of the bottle. I do condition my hair more often than shampooing, so I did use a little more of the conditioner.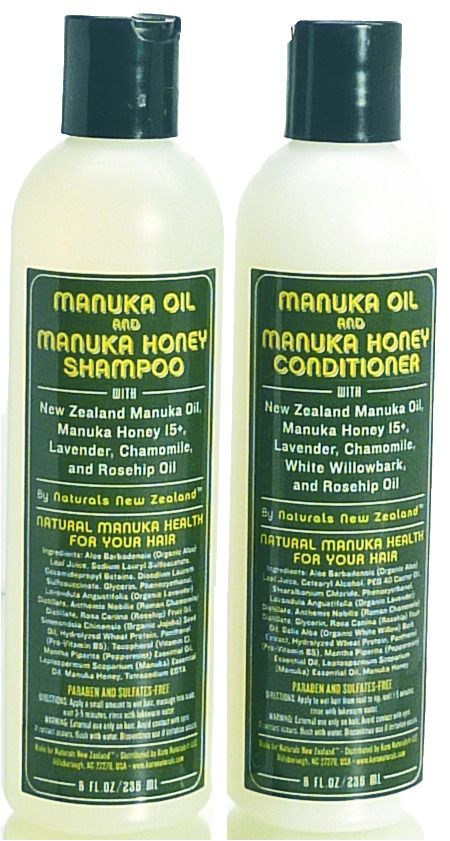 How I Used It And What I Thought:
The shampoo and conditioner were obviously used in my hair. I usually wash my hair three to four times a week, and can really tell by the oil levels when I have gone more than three days between shampooing. After the first washing I was surprised that by even the fourth day, my hair was still not oily!
You only need to use a little bit of the shampoo; my hair is long and I would use about a teaspoon at a time. The other surprise is the lather. If you have ever put really good, natural products in your hair, you know that they
don't
lather. The directions say to massage it into your scalp and let it sit in your hair for 3-5 minutes, then rinse. The very first time I used it I washed my hair twice, but since that first washing I now only lather up once. I noticed right from the beginning that my hair was way less frizzy the first day (usually it is a frizzy mess the day I wash), and I could go twice as long before I felt like I needed to wash it again. Last week I realized I was going
five days
between shampooing. It also felt like I used less products in my hair, because I didn't need them to control the frizz.
I do condition my hair each time I shower and I loved how the conditioner made my hair feel. There were very few tangles, and I didn't have that almost oily feeling I would get with my old conditioner. And the scent of this stuff is amazing. It is seriously like I am doing an aroma therapy treatment in the shower.
The Emu oil is meant to be used as a moisturizer. I also decided to put it around my eyes as it is supposed to get rid of fine lines. (Yup, those are starting to happen.) I used a pea size amount around my eyes the first time, and realized I used too much as my face was a bit oily. After I figured out the right amount, I was really surprised with how long this stuff lasted. I also tend to have dry elbows so I used it there too. I would apply some first thing in the morning and in the evening, I would check it and it was still moist and not dry.
Bookworm also struggles with dry skin especially between her fingers, so I let her use some of it and it really cleared it up. It is anti-fungal, and so not only is it moisturizing your skin, but it is protecting it as well.
The Emu Oil can also be used as a hair moisturizer, which gave me an idea. On those days when I am not washing my hair and only using conditioner, I decided to just rinse my hair with plain water, and then apply the oil, massaging it through my hair. This gave my hair a lovely shine, and didn't make it feel oily at all.
There are lots of other great products that Koru Naturals sells; lip balm, soaps, facial products, and bath salts.
Other Crew members received different products; check out what they thought by clicking below.