Beloved Books - Sugar Creek Gang
If you take one look inside my house you will see that books are my weakness. We now have 14 bookcases spread throughout the house holding over 1500 treasures. And not just hard-copy books, but also books on CD. So if you are like me and are looking for a good book for your children to listen to, check out the
Sugar Creek Gang Books
from
Beloved Books
.

What It Is:
The author of these books, Paul Hutchens, was a graduate of Moody Bible Institute. After graduating, he was ordained a baptist minister and led revival meetings around the States. He had to cut short his ministry years after being diagnosed with tuberculosis, but then began to write Christian adventure stories for boys and girls in 1939. He ended up writing 36 of these books that have been enjoyed by children for generations.
The story follows
Bill Collins
and his friends, who make up The Sugar Creek Gang. There is
Poetry
, his best friend, who always seems to have a poem to recite.
Circus
is the one who is the most athletic of the group and can always be found climbing a tree or pole.
Dragonfly
is so nicknamed because he is the observant one; who sees things going on in the background. Then there is
Big Jim
, the leader of the gang who is the oldest and has lots of outdoor experience from his years in boy scouts. The smallest member is
Little Jim
, who is also the youngest and is described as the good Christian.
These five boys find adventure (as boys usually do), and through their times together they learn, laugh, and help one another. The gospel and Biblical truths are always a part of the stories, and good character and morals is encouraged.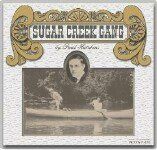 What You Get:
I received
volume 1 in the series
. This 12 CD set includes the following books:
The Swamp Robber
The Killer Bear
The Winter Rescue
The Lost Campers
Chicago Adventure
The Secret Hideout
Each volume is $54.95. You could also purchase all 6 volumes for $279.70, saving $50. I also have a special coupon code to get 20% off your entire purchase - just type in JoyfulHeartsFaces-20.
The narrator, Paul Ramseyer, actually recorded these books for radio. His style of reading is unique. He isn't just reading the book to you; it really feels like he is actually Bill Collins, who is telling you all about the adventures he has had. There are breaks where music cuts in for a few seconds; it was probably where they would have had commercial breaks, and were usually good stopping places on the CD.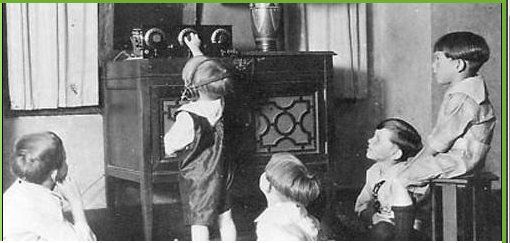 How We Used This and What We Thought:
We are a CD listening family, so this fit perfectly for us. It is very cozy for us in the afternoon when school is done, to listen to a book on CD. We bring out some quiet toys, Bookworm knits, Mr. Lego draws, and we all enjoy some tea or hot chocolate while we listen. These books took you back to a time when there were one-room schoolhouses, chores to do in the barn, and the days before television. But what I liked most? The gospel was clearly presented. You saw the sin of Circus's alcoholic dad but then how God changed his heart and worked evil for good. Throughout the story Bill Collins sees how sin corrupts the world, but that through Jesus, we can have eternal life.
Bookworm had actually read a couple of the books but really enjoyed listening to them again. She also didn't mind that the main characters were boys; in fact all three of my girls really enjoyed the stories. And even Nutsy was able to sit and listen to the captivating stories. I know that my children will enjoy hours of listening time with these CD's, and I like that there are 6 more volumes to purchase. Christmas is coming soon......
Check out what my fellow Crew members thought about this CD set by clicking below. And check out other fun products from
Beloved Books
!

Disclaimer: As a member of the TOS Crew, I received th

is

product, at no cost to me, for my honest and humble review. All opinions are mine.