Everyday Cooking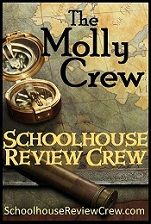 If you have read my blog for any length of time, you will know how much I love cooking. In fact, I think it is my all time favorite, home-making chore. So when I was asked to be a part of the
Molly Review Team
, and to review a cookbook, I got very excited.
What It Is:
Everyday Cooking,
written and compiled by Vicki Bentley, is a down-to-earth, teaching cookbook that is the first book in her
Everyday Homemaking Series.
Before the recipes, there is a section on timesaving tips and breakfast ideas for busy families. The recipes are divided into 4 sections:
Appetizers & Dressings
Breads & Grains
Main Dishes & Soups & Sides
Desserts & Snacks
At the end of the recipe section other helpful advice is listed; basic measurements and helps, meal planning, shopping lists, sample menus, and more. Sprinkled throughout the book in gray boxes are recipe variation ideas, side dish suggestions, and serving tips. At the end of the book is a chart with each recipe listed that you can mark as you cook; this is a great tool if you are using this book to teach older children how to cook. A weekly and monthly menu template is also provided to aid in your menu planning.
What You Get:
I received the 100 page, spiral bound book, which is sold
on the website
for $17.99. You can also purchase the book in e-book format for $14.99. You can see the
table of contents here
.
How I Used This:
I decided to have Bookworm make a few of the recipes for us. Dessert is always a big hit around here, so we started with Becky's Mystery Cake.
This was variation on a cake mix, and was deliciously moist.
She also made Hamburger Stroganoff one night for dinner. This was the perfect recipe for a beginner cook, with simple instructions.
I made a more complicated recipe another night; Chicken and Broccoli Braid. This used homemade pizza dough, which you filled with chicken, broccoli, and other yummy things.
One Saturday for a snack I made Mexican Dip.
We all loved this and it was so easy to make that we made it the next day for our church's fellowship meal. And when I picked my dish up afterwards, it was totally cleaned out.
Other dishes I made: CreamO Soup, Make-Ahead Lentil Soup Packet (for a friend who had just had a baby), and House Salad Dressing. And this was obviously just a sampling, other recipes include breads, a roast, soups and stews, and cookies and cakes galore.
What I Thought:
I liked the recipes in this book. I loved the tips throughout the pages; some of which were new to me and very helpful. I also liked the charts in the back of the book to fill in. The author did say that her collection of recipes had an emphasis on whole foods; but there were recipes that had ingredients such as Doritos and a can of chili. In the tips section she said that their family tried not to eat white sugars and flour, but many of the recipes in the desert section called for them. There were other recipes that did call for Sucanat (Sugar Cane Natural), honey, and whole wheat flour; I think after reading her advice through the book I would have expected to see all healthy recipes. The photographs in the book were hard to see, and I would have liked to see more vegetable dishes listed. But I really did appreciate the CreamO Soup recipe, which is the homemade version of Cream of Mushroom Soup. And she provided recipes for those convenience food we tend to use so much in our cooking.....bouillon, cheese sauce, Taco Seasoning Mix, marinades, and dressings. Overall I liked this cookbook and will definitely use it in the future as I train my charges in culinary skills.
Other members of The Molly Crew reviewed this cookbook, and also the Everyday Family Chore System. Check it out by clicking below.

Disclaimer: As a member of the TOS Crew, I received this product, at no cost to me, for my honest and humble review. All opinions are mine.